First published on June 3, 2006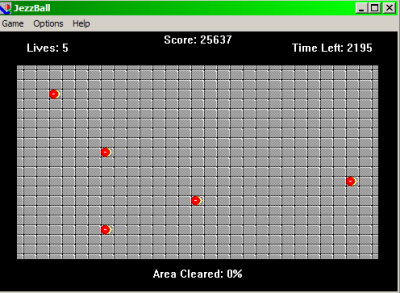 Remember this game? I think I last saw it on Windows 95 (I could be wrong). Now it has all but disappeared. Anyway, try and eliminate space on the playing area without getting hit by the bouncing balls.
For those with Windows XP who are having troubles, it might be because XP has a built-in zip viewer. Try unzipping all of the files to a separate folder before running Jezzball.