First published on October 4, 2007
Because I spend much of my work day reading on a screen (a Mac), I started searching for solution. I tweaked the display settings — brightness, contrast, etc. to no avail. My eyes weren't happy.
Then I found out that you can invert the display colours! Light text on a dark background is much easier to read than dark text on a light background. (It also apparently uses less power.)
To invert the colours on a Mac, run the System Preferences program and select the Universal Access menu: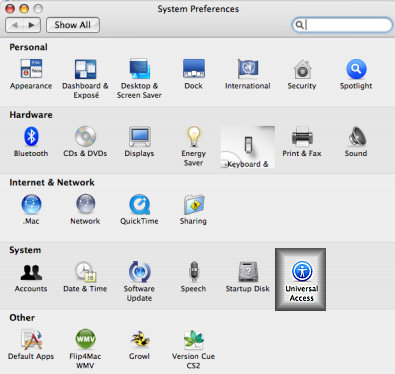 Find the Display section on the Universal Access page: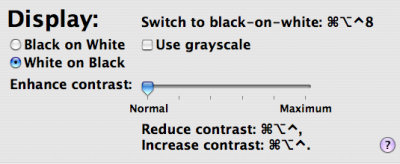 Select "Black on White" and poof — easier reading. It does look a bit funny at first, and I have to switch back to "White on Black" when I work with graphics (rarely). However, my eyes are much happier now!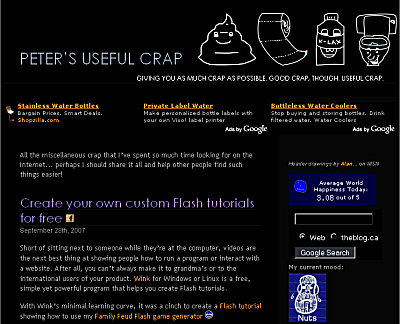 Does such a setting exist on Windows?
Edit: In fact it does!