First published on July 22, 2006
Sick of the Magic 8-ball? Or do you simply not have one? Get The Blog to answer all of your trivial (or not so trivial) yes/no questions!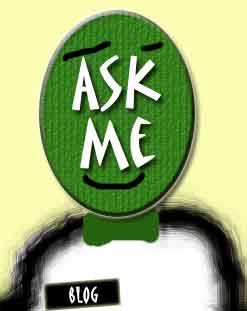 Now, you might say, this is more "useless" than "useful". However, consider this scenario: Trevor cannot decide whether he should eat a sub for lunch. Compared to all of the other problems that this world is presented with (wars, starvation, etc.), Trevor really ought not waste too much time on such a trivial matter. Therefore, by getting The Blog to offer its opinion quickly on the lunch issue, Trevor can then get on with saving the world. I would say that's some darn useful crap.