First published on July 25, 2009
Having bought and sold on eBay for over 10 years, I've learned some basics about being diligent about your purchases, and have never had a problem buying genuine products from honest sellers:
Ask the seller questions
Make sure the seller will ship to your area
Check the seller's feedback
Find out as much background about the seller as possible
Use PayPal or a credit card to pay
Comparison shop with past listings
If you are looking to buy a GHD hair straightener on eBay, I would suggest that you be extra careful and that you consider whether the risk (of time spent researching beforehand and of time and money lost if you end up with a fake) is worth the potential savings. Also, if you end up with a fake, working product, you cannot be sure of the quality control done on it. And while I don't use hair straighteners, I'm sure that the combination of hair and electricity in the bathroom is not something you want to mess with.
Recently, my friend wanted to purchase a GHD hair straightener on eBay. The price appeal is understandable — such a straightener retails for over $200, and there are many listings on eBay that have it for less than $150. And there are legitimate reasons for people to sell legitimate hair straighteners for less than retail: clearing of stock, closing out sales, and so on. Every day my friend would research the listings, sifting through the obviously fake and the somewhat sketchy listings. She found a couple of "how to spot a fake" guides (here and here) to help with the process. Eventually, she settled on a listing, which I thought looked fine:
The seller was Canadian
The seller claimed a genuine product
The seller said he/she had stock on hand
The seller had perfect feedback and had been on eBay for several years
The product pictures looked real
So I bought it and we ended up with a fake. But at first glance it looks real: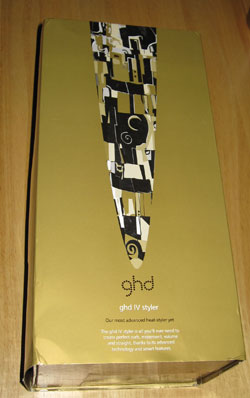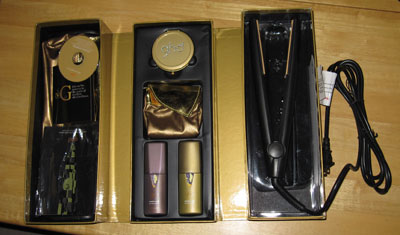 Everything is included, and the presentation is slick.
Upon closer inspection, we found that some aspects of the product were just not right.
The product was shipped from a factory in China called "Tian Jin". First of all, why in the world did it ship from China? Also, if you do a Google search, you'll see that factory name on a long list of known counterfeit producers.
The seller had given me a tracking number that he/she claimed was a Canada Post number. As it turns out, it was a USPS tracking number.
There were spelling mistakes on the box and in the product booklets. These mistakes aren't rampant, and are probably due to human error in reproducing the material or from stealing unedited versions of the material. Some examples:
"… and the ghd styler gose to sleep"
"… style with heat and style without feat."
"… it's so easy to creat waves…"
"… to straightening ro plumping-up volume…"
The inner box made a reference to the "pink styler". The actual straightener was not pink. The product booklets were intended for the United Kingdom; however, the actual styler shipped is the North American version with the North American plug.
The serial number 6uveg v5myc wk15s is not unique, if you do a Google search.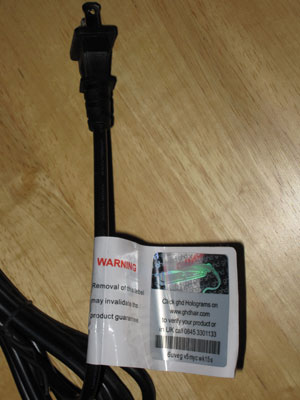 Also, the serial number was attached to the straightener in two different places, and was different in both locations.
I was able to discover further disturbing evidence. In doing a Google search for the seller's username (and full name and e-mail address), I found that he/she had been posting on a message board, where someone else was offering to sell their "get rich quick on eBay" scheme. That other person described this scheme as easy to do, where you don't have to even touch the product, and it gets shipped directly to the customer. Based on that and a bit more of what was written, it was obvious as to what had happened.
I contacted the seller saying that I knew the product was a fake and I asked for a refund. I didn't get a response. Since I paid via PayPal, I filed a claim under the category "Item significantly not as described" and included the evidence (and quite a bit more) listed above. After about two weeks and not a peep from the seller, the money was refunded. I think we got a bit lucky here, because if the seller had tried to argue the claim, it would have probably ended up with a long, drawn-out process.
eBay is a great marketplace for most products. But be vigilant about fake GHD hair straighteners! My friend's fake styler sits in the box, unused, where it will probably remain. Undoubtedly, the counterfeit producers in China will get smarter, and correct some of the easy-to-fix errors while still churning out a product of questionable functional quality. Some tricks, like producing a randomized serial number, are hard to spot until you actually have the product; after all, even if you ask the seller for the serial number, a Google search would turn up empty, and you're not likely to register it until you have it in your hands. Is it worth your effort to stay on top of that?