First published on February 25, 2016
In my search for a standing desk, I found the Ikea Bekant sit/stand desk in the showroom. It looks great, has a large desk surface, and has a motorized up/down mechanism.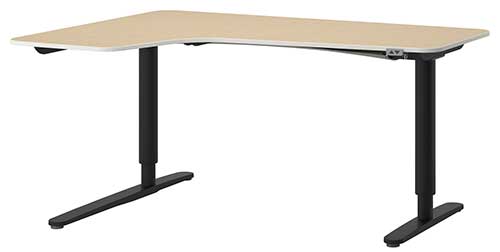 Thus, you can move it to the exact height you want whether you're sitting or standing by simply pressing on a button.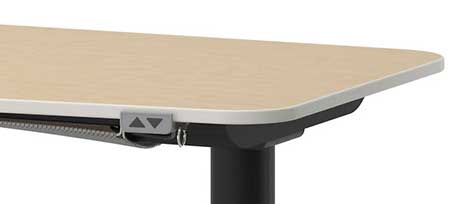 I almost bought the desk until I found multiple reviews complaining about motor failures in the raising / lowering mechanism. While Ikea would presumably replace parts in the event of a problem, I didn't want to have to disassemble the desk and bring it back to the store.
After much searching, I found and purchased the Skarsta desk, which is essentially the Bekant but with a hand crank to raise or lower the desk. No power or motor required. The Skarsta costs $300 instead of $600 for the Bekant. Ikea does not currently feature the Skarsta in the showroom (presumably in order to push people towards the more expensive Bekant that is a much more impressive demo), and it only comes in white.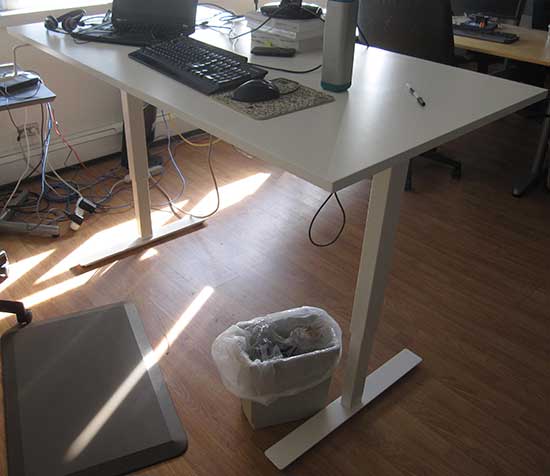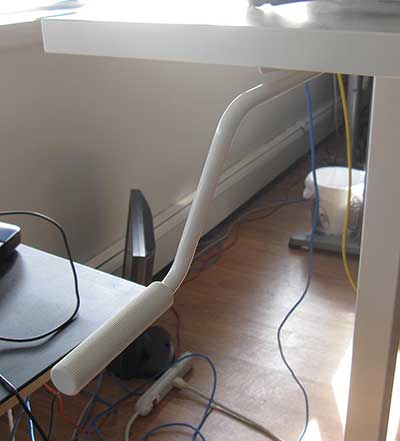 The Skarsta is simple and effective. I recommend it if you are looking for an affordable and decent standing desk. The hand crank is quite noisy and takes about 1 minute to adjust the height between sitting and standing, and the desk will wobble a bit while it's being adjusted. You can be very precise about choosing the final height. I read some concerns about its 110 pound load capacity, although I think that most people don't place even close to that much weight on their desk. In general I have no real issues with the desk and am quite pleased with it.
I recommend getting a cable tray to attach underneath the desk to keep cables organized, especially for when you are moving the desk between a sitting and standing position. Ikea has a tray called the Signum, which fits well underneath the Skarsta.
Arguably, standing is no better than sitting if you're remaining in the same position for many hours at a time. So, no matter what desk you have, take breaks away from the desk! You might also wish to buy a tall chair and a floor mat to make your workspace more comfortable.