First published on July 21, 2008
As I discussed in part 1 of the Zune review, having a convenient place to purchase songs is useful for Zune and non-Zune users alike. Unfortunately, Canadians likely won't have access to the Zune Marketplace until late 2008.
Many people can continue to use Torrents, Lime Wire and so on. For those who want to pay for their music (yes, silly us) there is a workaround for buying music in the Zune Marketplace that worked for Canadian me. Whether this will work for you is not guaranteed, so reader beware.
First of all, the reason why I wanted to access the Zune Marketplace so badly is because Puretracks is currently my only option for buying DRM-free mp3s.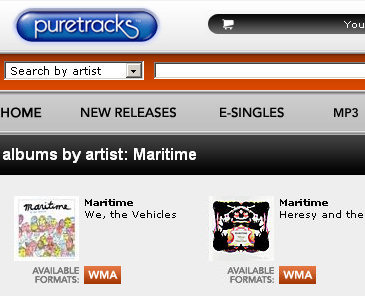 The problem is that the Puretracks selection of mp3s pales in comparison to the Zune Marketplace's selection.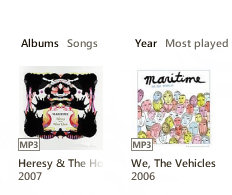 In order to purchase songs on the Zune Marketplace, you need to 1) be able to view the Marketplace; and 2) have Microsoft Points to spend.
The first part simply involves changing the location setting in Windows to "United States":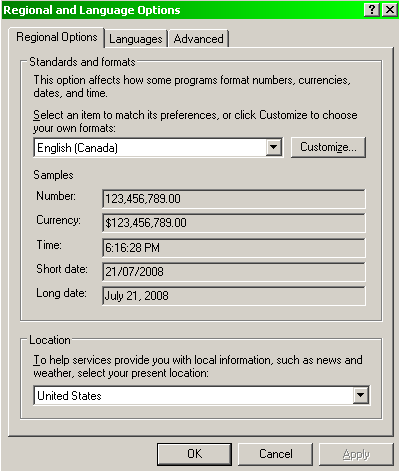 That gets you access to the Marketplace in all its glory, where you can at least download free podcasts. However, in order to purchase songs, you need Microsoft Points. To purchase Microsoft Points directly through the Marketplace, you need a credit card with an American billing address.
Luckily, Microsoft Points are the currency for the Zune Marketplace, Windows Live Gallery, and most importantly, Xbox Live Marketplace. This means that you can purchase points for Xbox Live and apply them to your account to purchase mp3s in the Zune Marketplace.
The possibly quickest solution, which I explored, is to buy an Xbox Live points card from someone on eBay and simply have them e-mail you the points code. Update: as pointed out by Jason in the comments to this post, it is important that you purchase an American points card.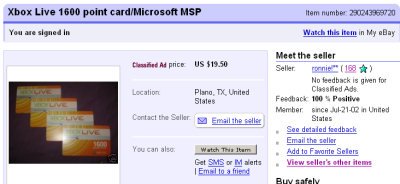 After I purchased the card via PayPal, the seller e-mailed me the code almost immediately. I was then able to apply this code through the Zune software.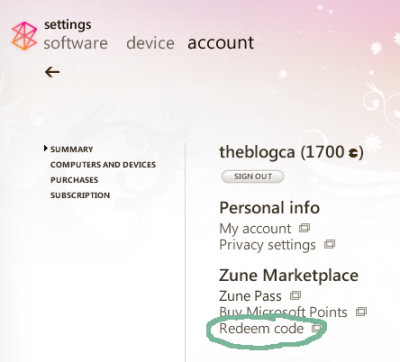 Armed with some points, purchasing songs in the Zune Marketplace was a cinch, as they downloaded straight away via the software.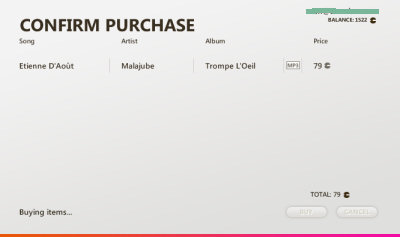 The freedom of the mp3 meant that I could access the file just like any song on my hard drive and even play it in old-school Winamp.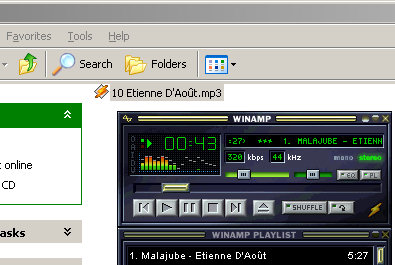 Finally, I can pay for my music!
If you want to purchase a Zune Pass (unlimited downloads for $14.99 USD a month), Canadians are still out of luck for now. However, that's not so bad because the fine print says that DRM-free mp3s aren't included in the monthly subscription fee.
One final note: Microsoft Points are deceptive in their value. For example, one song typically costs 79 points, but the cost to purchase those points is usually just over a dollar, not 79 cents.
——————————————–
See also:
Zune review part 1: highlights and deal breakers
Zune review part 3: Sharing music with Zune Social