First published on July 17, 2008
This is a guest post written by sleepy Thom.
—————————————
After reading Pete's Zune Review Part 1, I was compelled to write about the virtues of the USB flash drive mp3 player. The best music player for you might have been made before the iPods and Zunes stormed onto the scene. I've been using the 512 MB Creative MuVo TX mp3 player for almost 5 years now. In addition to playing my audio files, it has FM radio, a voice recorder and can double as a USB mass storage device (flash / thumb drive). While 512 MB seems like a paltry amount of disk space these days, it certainly stores a few audio albums and some other data files.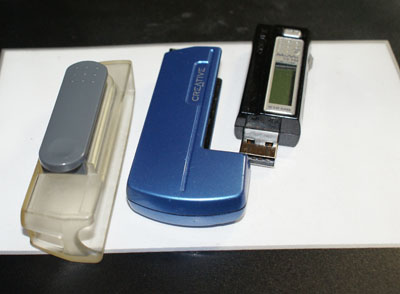 The major appeal of any USB flash drive mp3 player is the simplicity of transferring files. There is no software or drivers to install. It's simply plug-and-play. I've used my MuVo mp3 player with both my Mac (OSX) and PC (Windows XP), and it works flawlessly. Before the days of Dropbox, I've even used my MuVo to transfer files between my Mac and PC. Once you plug the player into a functional USB drive, your computer will detect the player as a removable drive. Then it's just a matter of dragging and dropping files into the flash drive. The mp3 player will then detect any audio files so that you select them for playback.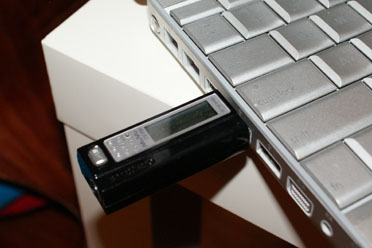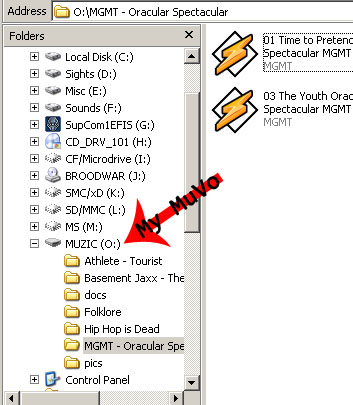 There was a brief period where I lost my MuVo. During this time, I used a second hand 2GB iPod Nano (1st generation) that I bought from a pal for cheap. I'll have to admit that the Nano definitely had a couple things going for it. It's a sleek and sexy little number, the upgrade in disk space was nice, and the user interface was very intuitive. I also liked the larger color screen. If I wasn't forced to use iTunes to transfer files, I still may be using my Nano more than my MuVo. Luckily, I found my MuVo behind my bed the following month and have been using it ever since.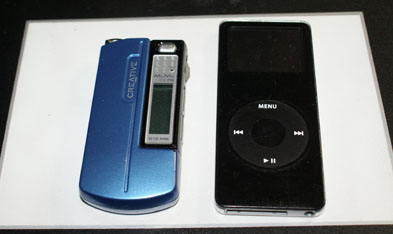 There are some negative points about my MuVo that are worth mentioning. The controls are kinda small for my fingers, there's no playlist option, the battery life isn't anything to brag about, and the disk space is a bit on the Kate Moss side of fat. The USB flash drive based mp3 players may not be for everyone, but for those that prefer a light weight, sturdy, no-hassle mp3 player that can double as a mass storage device, it can't be beat.
At the time of this writing, I did a quick search, and found that Creative still offers the MuVo (1GB and 2 GB versions) for sale on its website for real cheap. There're also a ton of other branded and no-name USB flash drive mp3 players out there (2GB and 4GB storage to boot!) for about a third of the price of the flashier players.