First published on July 30, 2008
Update: I'm now using voip.ms and have reviewed it here
I needed an economical, flexible incoming phone number (below I explain why I don't really need an outgoing solution) for my web development business. By "flexible" I mean that it had to come with the option to ring either a normal phone or a software phone on my laptop, since I am constantly changing locations during the week.
Thanks to John, I was referred to les.net and Gizmo5.
Basically, les.net provides me with the phone number only and charges either a flat rate of $8.88 per month or $3.50 per month plus $0.011 per minute (essentially pay as you go). I chose the latter plan since it means that I can receive 489 minutes of calls per month before the flat rate becomes a better value.
Gizmo5 is the free software that serves as the actual phone on my laptop, utilizing Voice Over IP to transmit the audio. (Of course, for this to work, I need to be connected to the Internet.)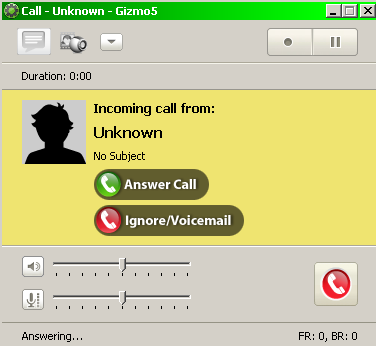 The les.net number was quick to set up, there is no setup fee, I can pay monthly via PayPal, it worked immediately, and I can constantly change, via the web interface, where the number forwards to (normal phone or software phone on my laptop; adventurous people can get a physical VOIP phone).

It took me a bit of time to figure out the correct settings for forwarding my les.net number to my Gizmo5 account, so here's a screenshot of my settings for anybody who is going down this route: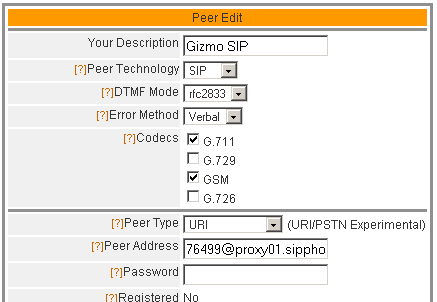 (Note that the Peer Address is what is referred to as a SIP number, which is provided for free when you get a Gizmo5 account and can be found in your Gizmo5 profile.)
On the Gizmo5 side of things, I get a voicemail box, the messages are e-mailed to me in .wav format, and there's caller ID, all for free.
Because of the magicJack, Skype, and Jajah, I haven't had the need to explore making outgoing calls from the les.net number, since they all enable me to make free or cheap outgoing calls that originate from other numbers. However, apparently Gizmo5 can make calls that originate from my les.net phone number for about two cents a minute.
So far, I can say that both les.net and Gizmo5 work great, and call quality is comparable to a normal phone as long as I'm using a broadband Internet connection. The cost is a fraction of the cost of a normal phone service, with the added benefit that the phone number can follow me wherever I bring my laptop.
If you are going to try this out, be prepared to learn some new terms such as SIP and DID. Therefore, if you're interested in exploring the Voice Over IP route, note that there is also the option of paying a bit more to get a more guaranteed, complete solution to handle the geeky bits and to provide you with a robust back-end that ensures good call quality.