First published on July 11, 2013
The Lenovo ThinkPad T430s is a light, sturdy, 14-inch Windows laptop that is a great blend of performance, usability, and portability. I had previously never owned a ThinkPad but now, having used this one daily for over 6 months, I can highly recommend it.
In my opinion, advances in laptops have slowed down over the past few years, and the T430s is essentially an upgrade over the previous computer that I bought 3.5 years earlier without any groundbreaking new features. However, it is an all around high quality machine that is almost perfect for my needs. I need something that can easily be ported to and from the office daily and taken on travels. For business purposes, it needs to be good for web development; for personal purposes, the most demanding tasks are probably playing movies and editing images. The biggest downside of the T430s is battery life, although that can be mitigated as noted below.
General look and feel
As with all ThinkPads, the design is very plain: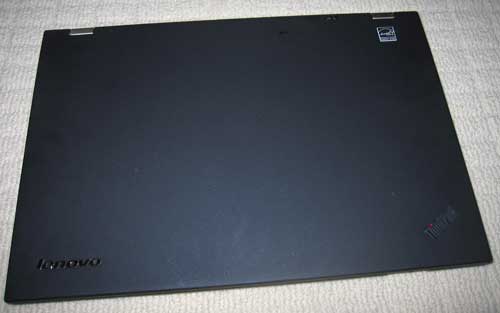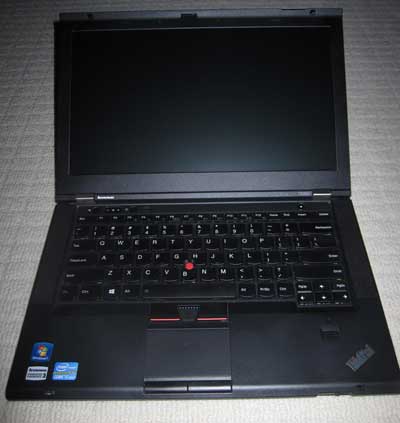 The computer is very solidly built and there are no creaky pieces. The T430s is the thinner and lighter version of the T430 and is worth the extra money if you are going to carry it around regularly. Without an extra battery, the T430s weighs about 4 pounds.
The laptop is well ventilated and does not get hot anywhere.
You can choose a US-layout keyboard. The only issue with the keyboard is that the bottom left key is the "Fn" key instead of the "Ctrl" key. This takes some getting used to and I will often press the wrong key when I use a different keyboard.
The touchpad has a nice feel to it and the distinct left and right buttons are easy to use. If you've never used a "TrackPoint" (the red circle mouse controller in the middle of the keyboard) you might be surprised that it comes in quite handy.
I have never used the fingerprint reader.
I don't use the T430s for particularly demanding tasks, but it is more than fast enough for my needs.
Ports
There are ports on the back of the computer as well as on the left side.


There are 3 USB ports, a single headset / microphone plug (for which you can get an adapter if you have an analog headset with two plugs), VGA video output, a mini DisplayPort (which I've never used), a smart card / flash card reader, an Ethernet port (much appreciated), and a built-in webcam.
On the right side there is the swappable UltraBay slot, which is an internal slot where you can plug in a CD/DVD drive (the lightest option), an extra battery, an extra hard drive, or a few other options. This is quite convenient for a couple of reasons: 1) It is easy to swap in a different piece of hardware; and 2) If you need any of those extra pieces of equipment, they essentially become internal to the computer (since you are more susceptible to forgetting them if they are external).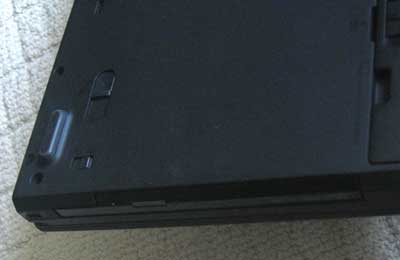 Screen
Integrated graphics are sufficient; you shouldn't need a dedicated graphics card unless you're playing demanding video games, editing video, or performing similar tasks.
The matte screen is easy to look at for long periods of time (although you should take breaks anyway). I ended up getting the 1600×900 resolution screen, although 1366×768 is good enough and easier to read without increasing the text size.
The screen can tilt back fully 180 degrees.
Battery life
Battery life with the 6-cell battery is quite disappointing compared to other modern laptops, and especially compared to the heavier T430, which apparently lasts almost 10 hours with its 9-cell battery. With moderate usage, I find that the T430s only gets around 4 hours. With an extra UltraBay battery, however, I have gotten at least 2.5 hours more use.
Buying tips
Lenovo recently became the top seller of personal computers worldwide, although they are not as widespread in traditional retail stores as some other brands. I bought the T430s online, which gives you a plethora of customization options but obviously you cannot see the laptop in person until it is shipped to you.
Whenever you buy a Lenovo product online, be sure to use a coupon. For example, look for its friends and family or employee discounts and an ongoing Visa discount where you can get up to 35% off using a Visa credit card.
RAM directly from Lenovo can be quite expensive compared to what you can get at other retail stores. Consider buying the minimum amount of RAM with your computer and then upgrade the RAM yourself.