First published on November 20, 2009
Last updated: July 13, 2012
If you're looking to buy a computer in Canada, or more importantly a laptop, you will probably look at things like brand, screen size, battery life, hard drive space, operating system, CPU speed, RAM, and other even more technical aspects. However, don't forget to look at the keyboard layout.
Many computers in Canada come with a bilingual keyboard layout, which is different than a US-style, "English-only" keyboard. If you or the person you're buying the computer for is used to the US-style keyboard, certain properties might be difficult to adjust to. Here are two of the most obviously differences in those keyboard layouts:
Tall and narrow bilingual Enter key and the short and fat US Enter key: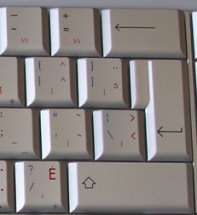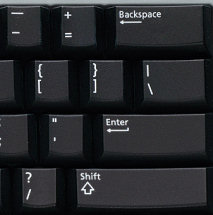 Narrow bilingual left Shift key and the wider US left Shift key: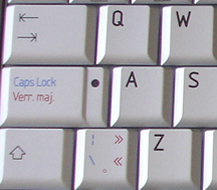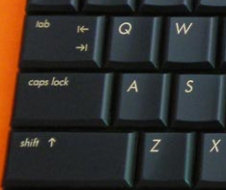 If the bilingual keyboard layout (or US layout, to be fair) really bugs you regarding a computer you already own, you can search around for a replacement keyboard with the layout that you want. You've got to be careful when replacing laptop keyboards, but it's certainly a possibility.
—————————–
Check out this creative solution to the issue, Press Shift, which provides you a customized Shift key and instructions to re-map your keys.