First published on November 15, 2019
If you're looking at a new EV (electric vehicle) in Canada, there are only a few comparable cars that have over 300km of range: the Tesla Model 3, Chevy Bolt, Kia Niro, Hyundai Kona, and Nissan Leaf Plus. The Nissan Leaf Plus is a worthy and practical option. Here's a firsthand review.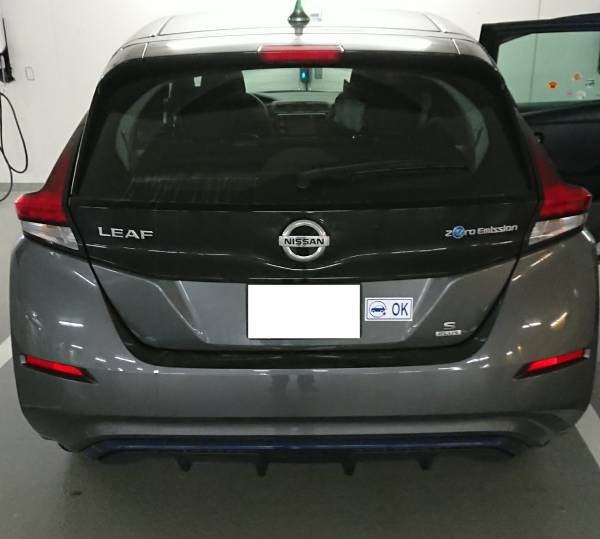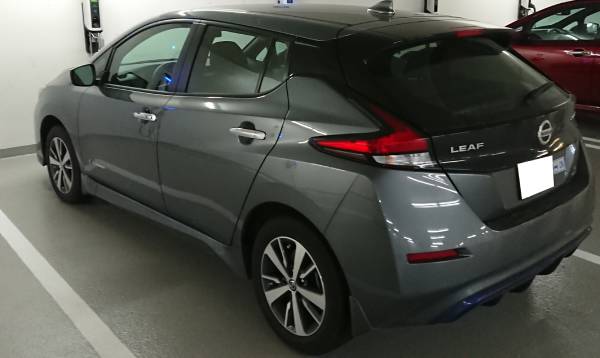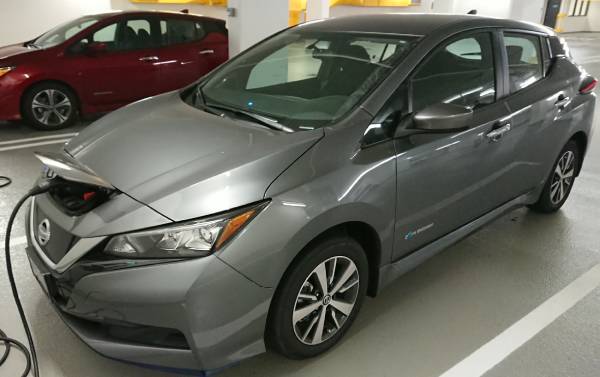 What comes with the S Plus model?
Other reviews for the Nissan Leaf Plus are usually for the SV or SL Plus, since that's the demo that the reviewers are given. This review is for the basic model: the S Plus. It is the "bigger battery" version of the standard and iconic Leaf, with a 62kWh battery instead of a 40kWh battery. Some of the features of the base S Plus are a backup camera, front collision detection, heated seats, a heated steering wheel, an 8-inch touch screen, and Bluetooth phone connection capability. Side detection would be nice, but having never had that feature and been taught to relentlessly shoulder-check, I don't really know what I'm missing. I also miss the fact that almost every new car nowadays doesn't have a CD player anymore. Other than that, it has everything I need, as a family with a young child.
Interior and trunk space
The interior is spacious, and the seats have decent lumbar support. The back seat space does not feel cramped, although if you have a car seat, you might find yourself moving the front passenger seat up a bit more than you would have otherwise liked, leaving the front seat a bit cramped. Visibility out the front and back windows and side mirror are good, comparable to my previous sedan and better than what I saw in the Kira Niro and Hyundai Kona.
Trunk space is good (easily fitting groceries, a stroller, or suitcases), without needing to bring down one of the back seats. It's easy to fold both of the back seats down if needed. The trunk space certainly beats that of the Hyundai Kona.
The normalcy and moderness of the Leaf Plus
One of the great achievements of the Nissan Leaf Plus is that it looks and feels like a normal car, other than the details that make it an EV. The ride is smooth, and I don't feel or hear the road much. The regenerative braking is smooth and it's hard to tell when the friction brakes kick in. It feels like a well-made, well-thought-out modern car.
The gear shift is a bit non-standard compared to the "straight line" shift I'm used to, but I was able to adjust almost right away.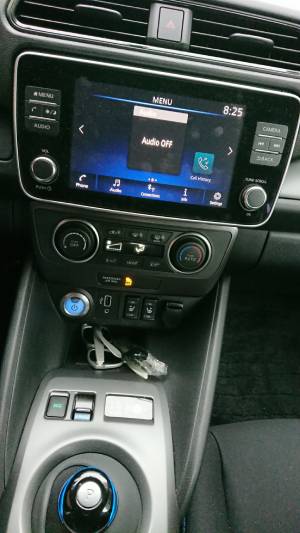 e-Pedal and eco mode
A couple of the Leaf's EV features are the e-Pedal and "eco mode". The idea of the e-Pedal is that when you step off the accelerator, the car brakes for you, achieving close to one-pedal driving. You only have to use the brake if you need a more sudden stop than the automatic e-Pedal brake provides. I found this a fun novelty in stop-and-go traffic, but it didn't really improve my driving experience or make it more "relaxing" as some other reviews found.
Eco mode gives you more range by essentially making it so that you have to push the pedal down harder to get it to accelerate faster. In other words, it limits, somewhat, the usual instant torque peppiness that you should find in any EV. However, I use eco mode as my standard mode, even on highways. When I need more power, I just push my foot down harder!
Range
The range of the Nissan Leaf Plus is officially stated as up to 363km on a full charge. It's easy to achieve this and more (up to 400km) with city driving and eco mode… and without the heat on.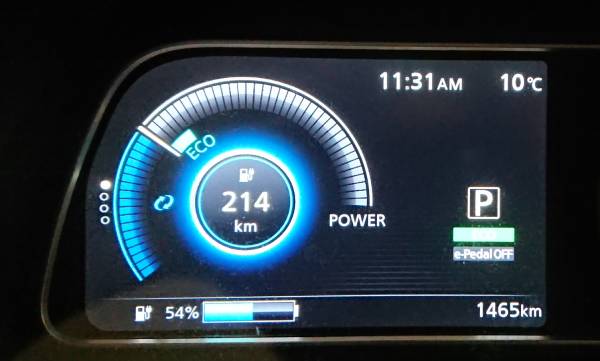 With normal mode, highway driving, and the heat on, I expect closer to 300km of range. Turning on the heat decreases the range by about 10%, but keep in mind that in a gas car, the cabin heater also decreases your range.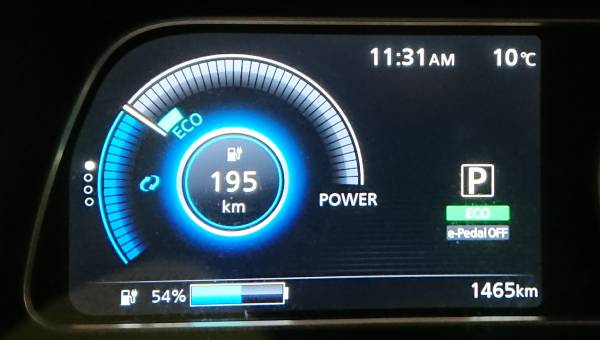 It's just that in the EV it makes this very clear, since it's not just a digital fuel gauge (percent battery remaining) but it also estimates how many kilometres you have left to drive.
Range is also negatively affected in the cold, and I was also warned about additional concerns about being able to charge the battery in extreme heat, since the Nissan Leaf Plus's battery is not liquid-cooled. However, this is not something I'm worried about in Metro Vancouver.
Charging times
If you plug the car in through a standard wall plug (Level 1) using the included adapter, you might get a charge of 2% battery per hour. Using a Level 2 charger (most public chargers, or something you can install in your home) you'll get up to about 10% battery per hour. With public Level 2 chargers, depending on how much kWh it draws, this could be less. Level 3 chargers are really fast, which can apparently get your battery to 80% in 45 minutes are rare where we are (Metro Vancouver), so I don't think about them.
You might be worried that even with a Level 2 charger it takes you 10 hours to charge your car, and more than 2 days on a Level 1 charge. That seems like a lot. But keep in mind that you are probably not driving over 300 kilometres in one day, and maybe not even 60 kilometres (which is likely less than 20% of a full charge), and as a result, you can get by to only charge it a bit at a time.
I don't have a charger of any kind in my shared parking garage, but I am lucky to have several public charging stations within a couple of blocks of my residence. Therefore, I am able easily to park at one of those spots on my way home sometimes and walk back to pick it up later. I also take every opportunity to plug the car in at our various destinations whenever there is a public charging station available. I hope to eventually get a standard wall plug (not even a Level 2 charger) in my parking spot. If I'm able to plug the car in for 10 hours per night, that's about 20% per day, and I can't foresee using more than 140% (20% x 7) of the full battery charge per week.
Other EV notes
Most public chargers are free to use, but note that some are in pay parking spots, so you still have to pay for the parking, just not the electricity.
"Getting ICE'd" means an EV charging spot is occupied by a gas (internal combustion engine) car. In my opinion, if that happens to you, chill out and move on. Don't passive-aggresively post their licence plates online. Many EV charging spots are not exclusively for EVs.
In BC at least, you'll want to download 3 apps:

PlugShare: a map of all charging spots with user-contributed tips and experiences
Flo: needed to charge at some spots even if they're free
ChargePoint: needed to charge at other spots even if they're free