First published on April 8, 2008
Picnik continues to evolve as a free, full-featured, quick, easy-to-use, online photo editor. So far, the newfangled Photoshop Express has nothing on Picnik, the best online photo editor available.
While Picnik continues to add cutting edge features, such as the ability to take screenshots directly in your browser, one of its strengths is its ability to do the simple things well. However, I must admit that I couldn't figure out how to draw a line or a nice arrow. This was because there is no dedicated line tool and the two preset arrows would naturally be too distorted when I tried to stretch them.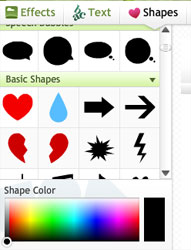 Now, the solution was quite simple (but obviously it took me a while to figure it out!) and applies to many photo editing programs, online or not. First of all, a line is basically a rectangle, so since Picnik has a rectangle tool, you can draw lines with it!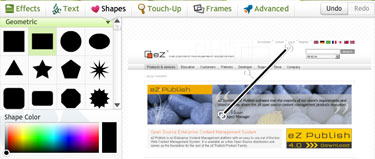 To draw an arrow, simply put a triangle on top of a line.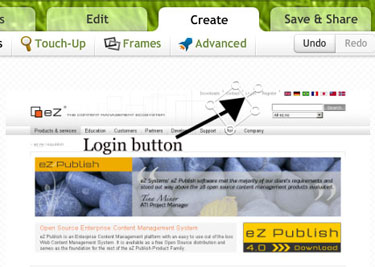 You can stretch (and rotate) the line and triangle as much as you want without distorting the arrow since the line and triangle are separate elements.