First published on May 14, 2013
I'd previously written about Connectify as a way to:
Share my home wired-only network to a smart phone / iPad / tablet (since those devices can only connect wirelessly)
Share one Internet connection in a hotel or other public network with multiple devices.
I found that Connectify was really easy to use, but on the two computers where I was using it, it caused issues when I tried to hibernate the computer. (The specific issue was that the computer would never fully hibernate, eventually timing out and forcefully cutting the power, leading to "your computer did not start up properly" problems on the next boot!) I think in my case there was a clash with Cisco AnyConnect Secure Mobility Client or Cisco Systems VPN Client.
Thankfully, there is an alternative: Windows 7 has wireless network sharing built in and it is quite easy to use as well. It has actually been a feature since Windows XP (thanks to Tim for bringing this up!), although it has gotten simpler in subsequent versions.
Here is how to share your Internet connection wirelessly in Windows 7:
1. Ensure that your wireless adapter is enabled, either via a physical button on your computer or in the network adapter settings in Windows
2. Open the Network and Sharing Center from the control panel or the pop-up menu from the taskbar's connection icon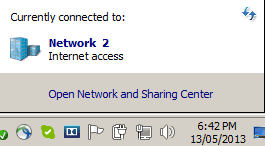 3. Click "Set up a new connection or network"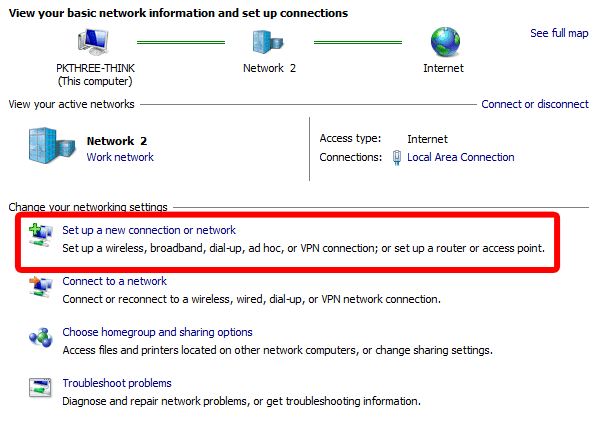 4. Select "Set up a wireless ad hoc (computer-to-computer) network. If this is not an option, go back to step 1!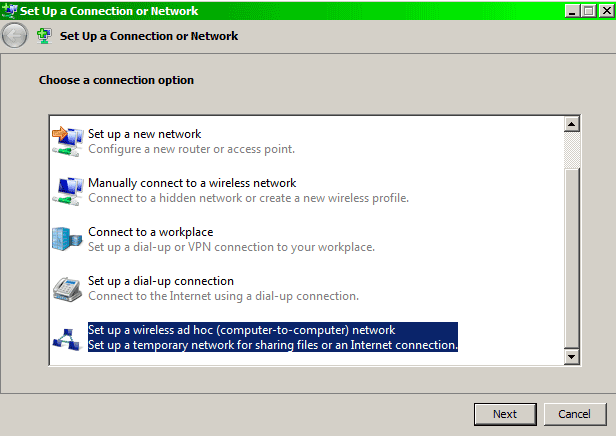 5. Click "Next" a couple of times and then fill in the information for your new wireless connection (network name, security details if desired)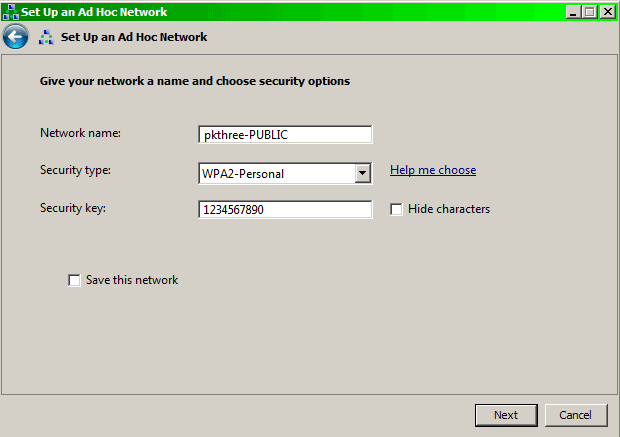 6. Once the connection is created, you'll see it in your list of available wireless networks. Right click it and "Connect" to it to enable it. (This means that other devices should be able to find it and connect to it.) Disconnect from it from your computer to disable it.