First published on November 9, 2015
Uber, Lyft, Gett, and other ridesharing services can be more attractive than taxis for many reasons: they often cost less, are more convenient to hail a ride, and do not require physically exchanging any money or a credit card.
Uber for Business enables employees to charge normal Uber rides to a single business credit card. This makes it simple for employees because they just need to use Uber as per normal. Administrators get the advantage of consolidated expense reporting, and the only required setup is that the employee is added to the Uber business account. No additional credit cards are required.
For an employee, Uber for Business works just like normal Uber. Using the Uber app, you enter a pick-up location and destination, pick a type of ride (from among all of the usual uberX, uberPOOL, uberXL, and other options) and request a fare estimate: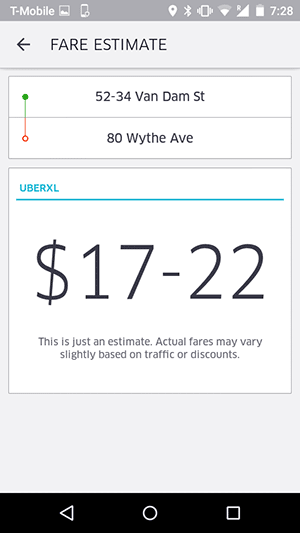 Before officially requesting the ride, you can select a payment profile for the company, or for yourself: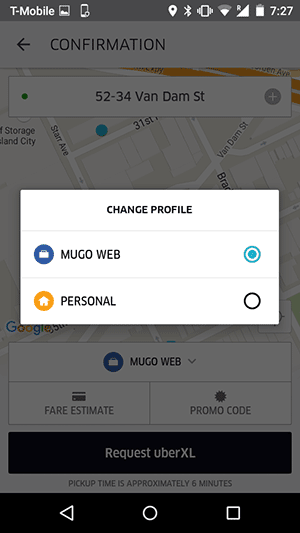 Then, you can optionally enter some expense notes to describe the trip: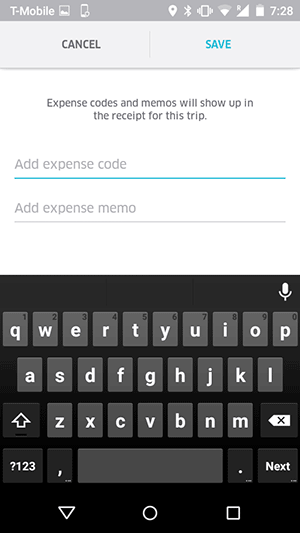 Then, you just wait for the car to arrive!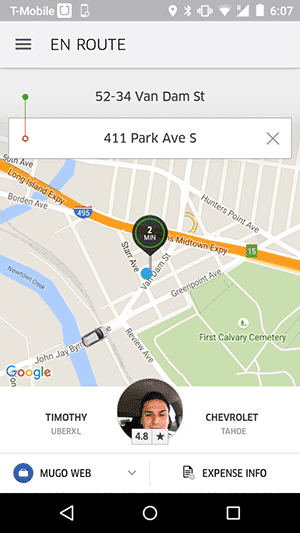 En route, the app shows you a map of where you are and an estimated time of arrival.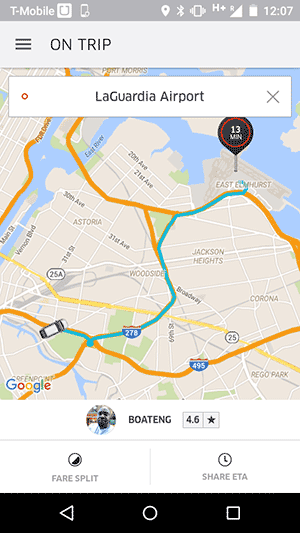 When you've arrived at your destination, you can just step out of the car and the ride is automatically charged to the card on file. Since Uber does not offer a tip option in the app, if you want you can tip the driver with cash, although that is not required.
For administrators, there is a web interface where you can do the following:
Generate a list of trips taken by all company users, and export that list to CSV
Download monthly PDF statements
Add and remove employees by e-mail address
Add and remove credit cards
Manage settings to limit pick-up locations, and days and times during which employees are allowed to take rides. Or, just allow trips to be taken at any time of day from anywhere.
Forward ride e-mail receipts to specific administrators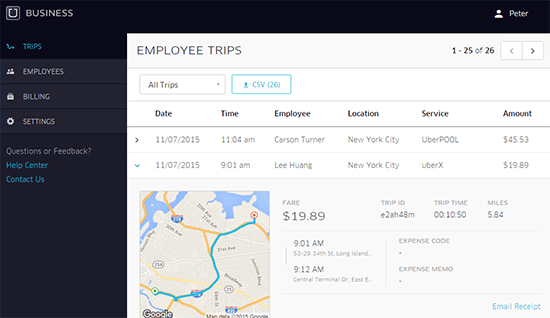 For me, the account setup process was intuitive and straightforward. Once everybody's accounts were set up, the booking and reporting worked exactly as advertised!